Used Cooking Oil Collection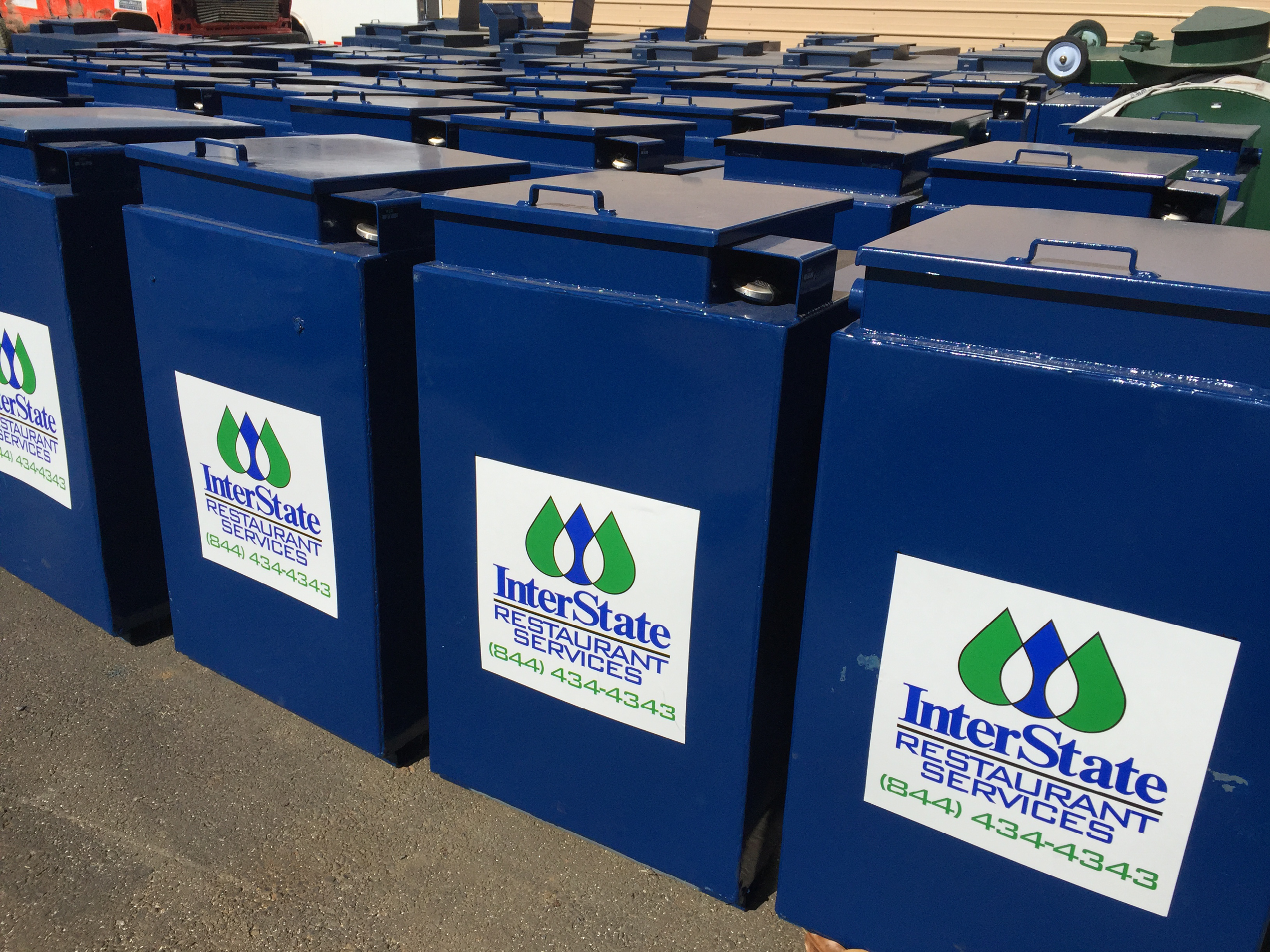 There are nearly 650,000 restaurants in America alone. Each of these restaurants use huge volumes of cooking oil on a daily basis. It is important that restaurants have the correct used cooking oil disposal procedure in place to avoid harmful consequences to the environment. Some cities also have certain requirements and codes that must be met when dealing with used cooking oil disposal.
InterState Restaurant Services offers a reliable, clean and easy solution for businesses such as restaurants, casinos, hotels and grocers. Our team collects your used cooking oil and recycles it into biodiesel. InterState Restaurant Services offers free used cooking oil equipment including indoor and outdoor oil bins and used cooking oil collections on a routine schedule. This ensures your business is properly disposing of your used cooking oil while keeping a clean and efficient facility.
So why should business owners recycle their used cooking oil?
Avoid Damaging Costs
At low temperatures, used cooking oil becomes thick and chunky. These chunks can end up damaging your drain pipes and sewage systems. By having your used cooking oil collected and recycled, you can avoid large repair bills.
Support Local Businesses
Many restaurants are partnering with a reliable company such as InterState Restaurant Services to collect their used cooking oil. By partnering with our local business, you are giving back to the community. Companies that specialize in recycling used cooking oil help support the local economy by putting money back into it through local purchases and utilizing local business services. We take pride in our Northern CA heritage and support other local businesses and charities.
Used Cooking Oil can be Recycled into Biodiesel and Renewable Diesel
When collected and recycled, used cooking oil can be converted into renewable fuels such as Biodiesel and Renewable Diesel. These sustainable and clean burning alternative fuels are produced from recycling vegetable oils, yellow grease, used cooking oils, or animal fats. When converted, billions of gallons of waste cooking oil can be diverted from landfills and water pipes. These cleaner burning fuels also reduce greenhouse gas emissions up to 85%.