Safety and Compliance: Our Commitment to Keeping You Safe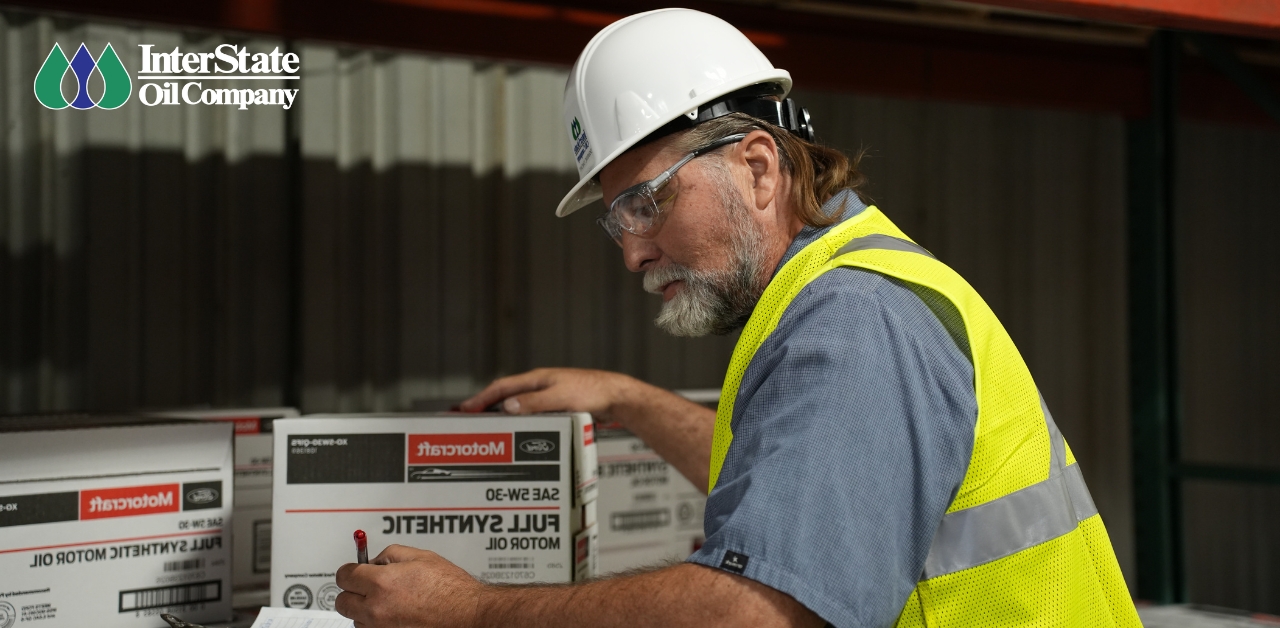 In the dynamic landscape of the oil and fuels industry, knowledge truly is power. At InterState Oil Company, we firmly believe that a well-trained and safety-conscious team is the cornerstone of success. Here's a deeper look at how we empower our employees and ensure top-tier safety and compliance, serving you with excellence.
Empowering Our Team for Success
Every employee begins with comprehensive training programs. These initiatives aren't just a formality; they're our commitment to equipping our employees with the knowledge and skills they need to excel in their roles. We believe that learning never stops, which is why we offer certifications, on-site training, and continuous improvement programs. This ensures that our team is always up-to-date with the latest industry standards and best practices.
Ensuring Your Equipment's Integrity
One key aspect of our commitment to you is the inspection of equipment. We understand that reliable equipment is crucial for your operations, and our rigorous inspection process ensures that your equipment remains in top-notch condition. When we identify equipment as unusable, damaged, or below the standards we hold ourselves to, our expert team takes immediate action. This proactive approach helps us maintain the highest level of service quality.
Protecting Our Team and Your Business
Safety is not just a priority; it's a way of life at InterState Oil Company. We've established comprehensive safety protocols that apply to every facet of our operations. Whether our team is out in the field or working behind the scenes, we prioritize safety. We provide our employees with personal protective equipment (PPE) that includes hard hats, safety glasses, gloves, vests, and more. These protocols are in place to ensure that our team stays safe and that your business is protected from any unforeseen incidents.
The Tools for a Secure Environment
Maintaining a safe working environment goes hand in hand with equipping our team with the right tools. We understand the significance of providing our employees with the proper gear to perform their duties safely and effectively. Detailed safety equipment is essential for achieving this goal, and we spare no effort in ensuring our team has access to the best resources available.
Meeting Industry Standards
We are dedicated to adhering to industry regulations and exceeding them. We recognize the importance of compliance with stringent safety regulations. This includes meeting electronic logging device requirements for intra-state haulers, complying with US Department of Transportation (DOT) standards, and aligning with the California Highway Patrol's (CHP) state standards. Our commitment to these regulations ensures that our drivers and equipment are always in full compliance, ensuring safe and efficient operations for our customers and us.
Our Pledge to You
At InterState Oil, our commitment to safety and compliance goes beyond mere compliance. As a family-owned business, we deeply value the well-being of our employees, customers, and communities we serve. Our unwavering dedication translates into a relentless pursuit of safety excellence. We constantly strive to improve our safety measures, provide state-of-the-art equipment, offer dedicated service, and ensure ongoing training. Our goal is clear: we want every member of our team to return home safely every day.
InterState Oil Company's dedication to safety and compliance sets us apart in the oil and fuels industry. We don't just meet industry standards; we exceed them to guarantee the safety of our team and your business. Get in touch with us today, and we'll be your partner in making sure your equipment and services are compliant and safe for you and your customers.