Swing for the Wish 2023: Making Dreams Come True!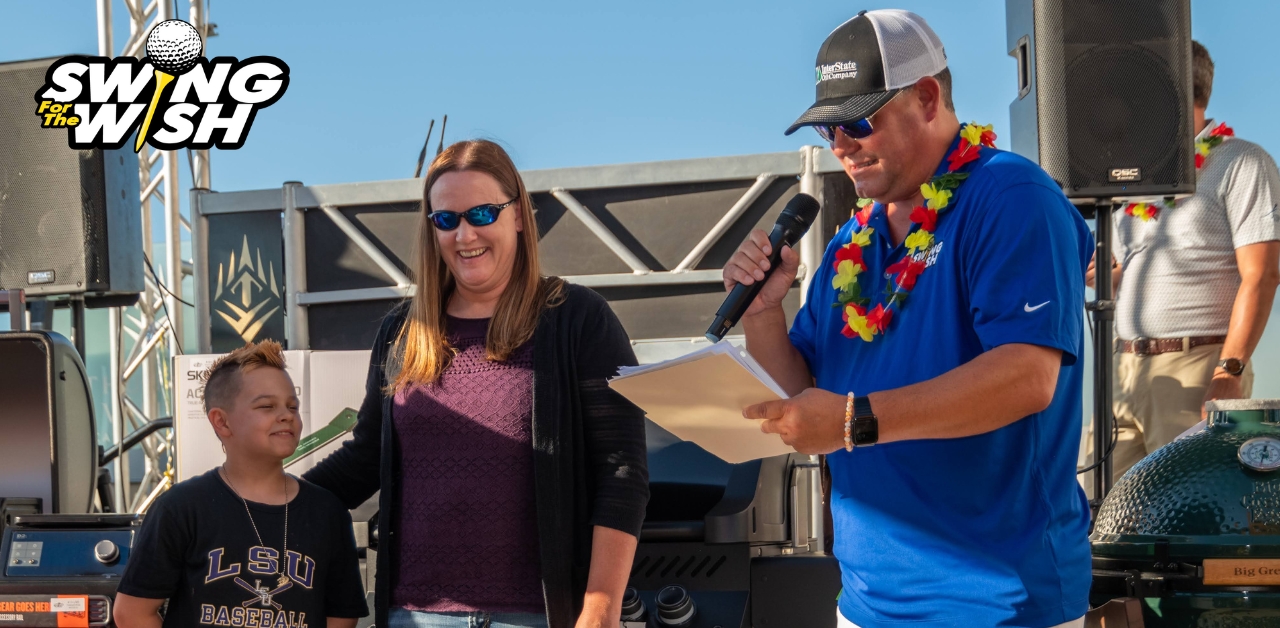 We're absolutely thrilled to reflect on the incredible success of Swing for the Wish 2023. This event wasn't just a get-together – it was a shining example of the strength of our community and what we can achieve when we work together. We're excited to share that we raised $100,000, surpassing our achievements from last year. How cool is that?
Making Dreams a Reality
Swing for the Wish 2023 took place at the awesome venue, Top Golf. Our mission? To make Jayson's dream of experiencing the beauty of Hawaii a reality. You should've seen Jayson's face light up with joy – it was a reminder of the incredible impact we can have when we come together with a common purpose.
Auction Action
The silent and live auctions at the event were a total hit. People got into some friendly competition, bidding on cool stuff, and every bid brought us closer to making Jayson's wish come true. The room was buzzing with excitement and shared enthusiasm, making the event truly unforgettable.
Cheers to Our Generous Sponsors!
Let's give a big shout-out to amazing sponsors who went above and beyond. Their support was a game-changer, proving that they truly care about our community and the dreams we're making real. Without them, Swing for the Wish 2023 wouldn't have been the success it was.
Kudos, Make-A-Wish!
A special round of applause for Make-A-Wish Foundation! These folks are experts at making dreams come true, and they played a crucial role in turning Jayson's wish into a reality. Thank you for ensuring that Jayson's experience was nothing short of extraordinary.
Wrapping it Up
As we conclude this chapter of Swing for the Wish 2023, we're deeply moved by the incredible effort and support that made it all possible. Whether you attended, sponsored, or participated, you're the heart and soul of this event. Your contributions have made a lasting impact, and for that, we're truly thankful. And guess what? We're not stopping here! Swing for the Wish 2024 is already in the works, and we'd love for you to be part of it. If you're as excited as we are to continue making dreams reality, don't hesitate to get in touch with us by contacting us or calling us at (916) 457-6572.
Stay tuned for more exciting updates and heartfelt moments – the best is yet to come!