Swing for the Wish 2020 Canceled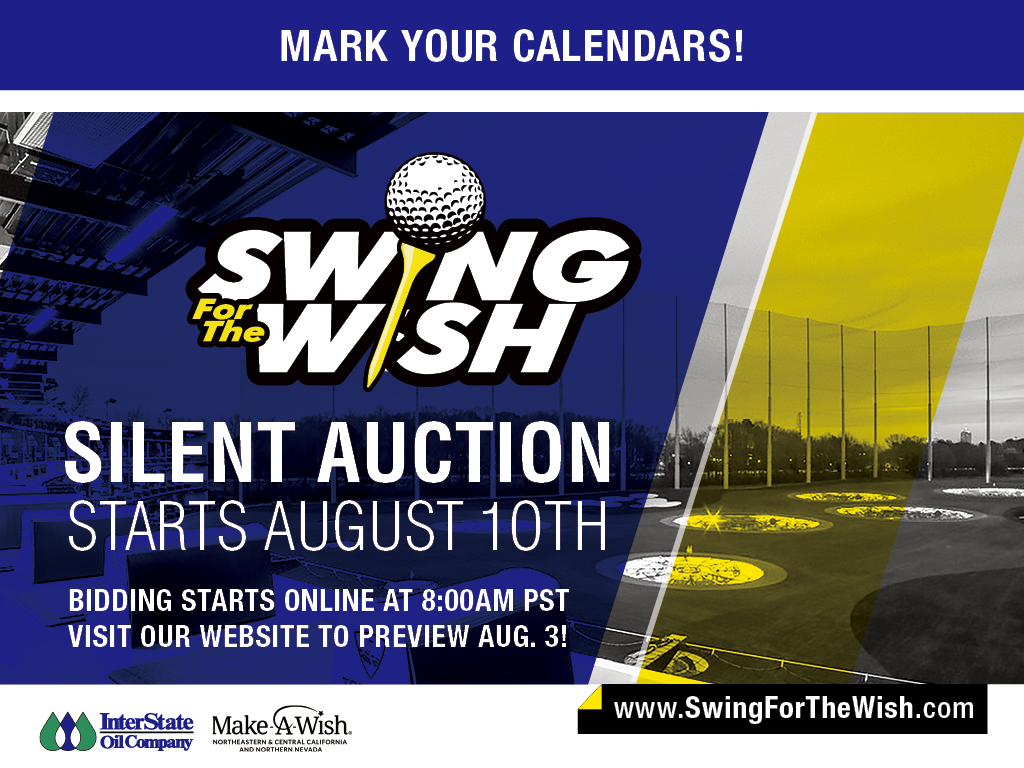 InterState Oil Company has made the difficult decision to cancel this year's Swing for the Wish event scheduled on August 9th, 2020 due to the Coronavirus. The safety of our attendees, volunteers and our Make-A-Wish® family comes first and we believe that it is in the best interest of all to postpone this event until next year.
Although we will not be holding this year's event, you can still support our goal of raising funds for Make-A-Wish® and help children with life threatening illnesses to remember what it is like to be a kid, enjoy life, laugh and never lose hope in their dreams, especially during these uncertain times.
SILENT AUCTION: Mark your calendars! We will be holding our annual Swing for the Wish Silent Auction online starting Monday, August 10th at 8:00am PST! All of our amazing auction items will be available to view at www.SwingForTheWish.com starting August 3rd. Bidding will end Friday, September 11th at 5:00pm. Proceeds are donated to Make-A-Wish® Northeastern & Central California and Northern Nevada.
DONATIONS: You can also support Make-A-Wish® Northeastern & Central California and Northern Nevada by calling (916) 330-2992 or by mailing your donation to: Swing For the Wish, 8221 Alpine Avenue, Sacramento, CA 95826
We look forward to an even more meaningful and successful event next year and thank you for your continued support.