Keep Your Customers Close & Your Suppliers Informed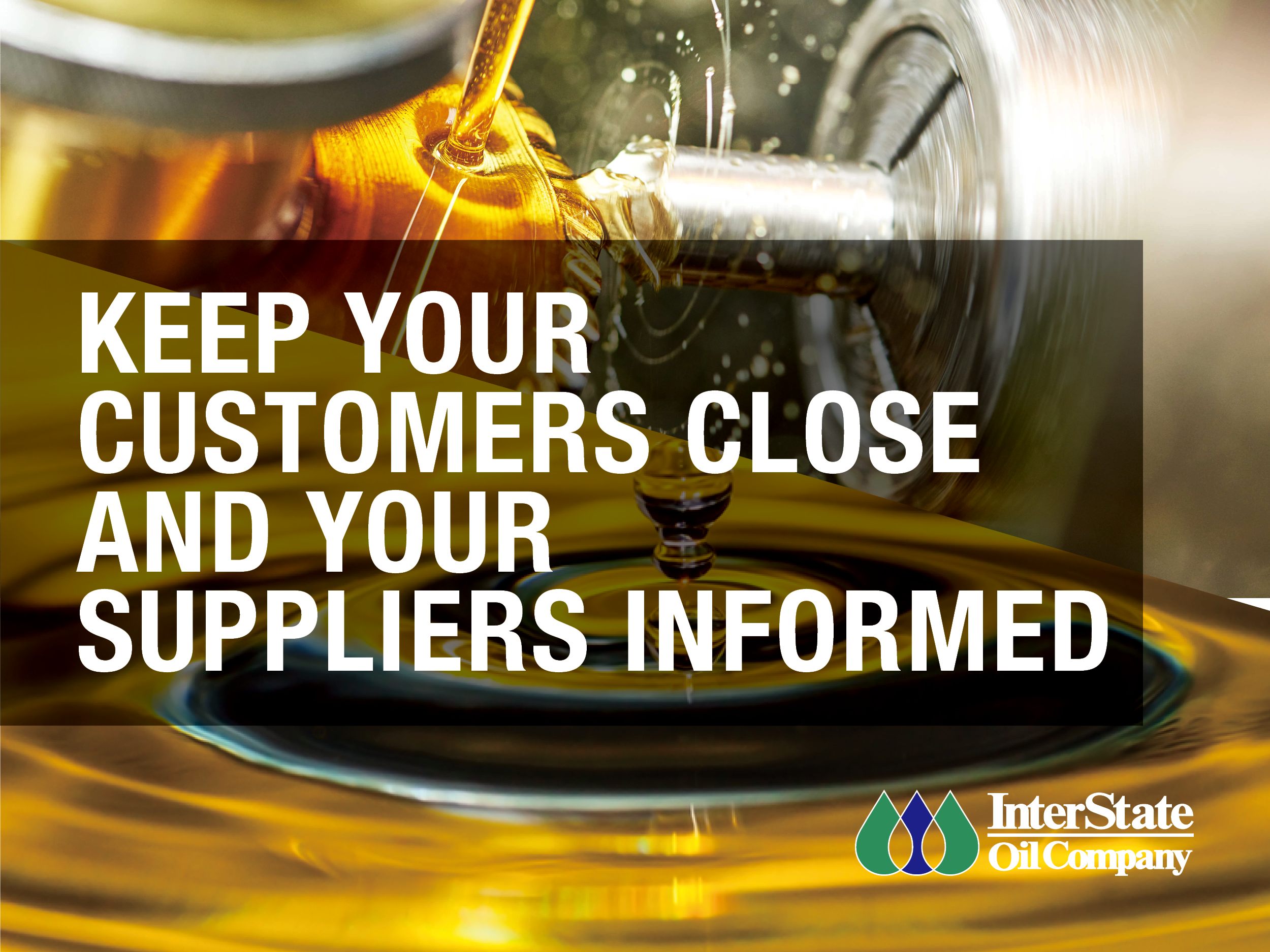 With today's uncertain supply chain even expert oil and lubricant distributors such as InterState Oil Company are faced with the all-too-common topic of how unpredictable the market place is. There is no certainty of when the oil/product supply chain will catch up with demand or when the inflation of prices will actually begin to drop. Both of these constraining factors are making it exceedingly difficult for oil and lubricant suppliers across the country to continually meet the demands of their customers. So what should business owners do to secure their inventory? The answer is; stay close to their lubricant and oil suppliers and keep open communication with them. Keeping your supplier informed will not only ensure your needs are met, but allows them to keep any new or future orders in mind.
InterState Oil Company has our current and future customers' best interests at heart. Meeting the everyday supply issues, as well as future needs for all of our customers, is top on our list of priorities. As product and lubrication experts, we thoroughly understand our clients' products and demands and we continue to provide inventory plus solutions during these uncertain, demanding times. There is no better team to help you navigate today's market than ours at InterState Oil Company. Call today to set up an evaluation of your products as well as inventory needs with our team.