Lubrication Strategies Improve Profit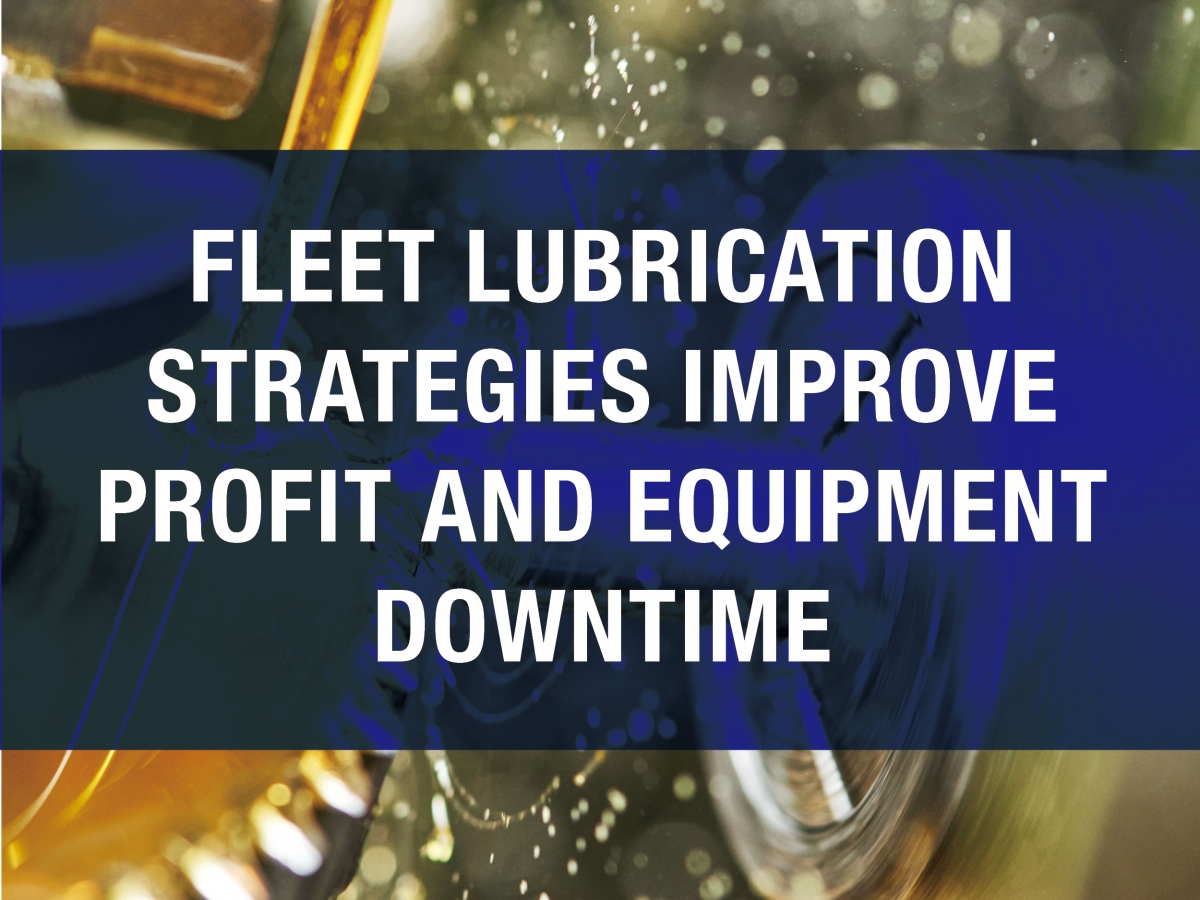 Your fleet equipment needs proper lubrication to stay both efficient and cost effective. Your business and profits depend on it. While most businesses or shops have multiple pieces/units of equipment that can require different lubricants, it can be easy to skip over the routine maintenance programs. The costs can be damaging, leading to unexpected downtime, early wear and tear, and worst of all, expensive replacement.
To get in front of proper equipment lubrication, your business needs a lubrication strategy that puts the proper lubricants in the right places at the right time. That is why we have the top Lubricant Experts at InterState Oil Company to assist you. With a well-defined plan, you can improve equipment proficiency and profit while reducing equipment downtime.
It's Simple
Proper product lubrication extends the life your equipment, allowing friction-prone parts to move smoothly with less wear and tear. Proper lubricants bring other benefits, depending on the equipment, including longer service life and stronger internal protection. The importance of lubrication maintenance is clear: neglect will have both short term and long-term consequences.
Our team at InterState Oil Company sits down with business owners and managers to review current lubrication needs and work with its partners to highlight areas that might be forgotten or neglected. We review all equipment and product lubricants currently used as well as current maintenance schedules to fully understand your business's needs. We are then able to design custom lubrication strategies that best fit your equipment lubrication requirements for all equipment in your fleet/facility, large or small.
Keeping the right lubricants in inventory for all of your equipment is vital to your maintenance strategy. Delays caused by low inventory or inability to restock can lower the efficiency of your fleet and operation, cause costly repairs and most of all, cost time.
Don't Wait
With the supply chain and end user inventory issues across the oil and petroleum industry, don't wait to create an effective and efficient lubrication strategy with our team. Call today to set up an evaluation with our team. Your equipment will thank you.