A Sincere Thank You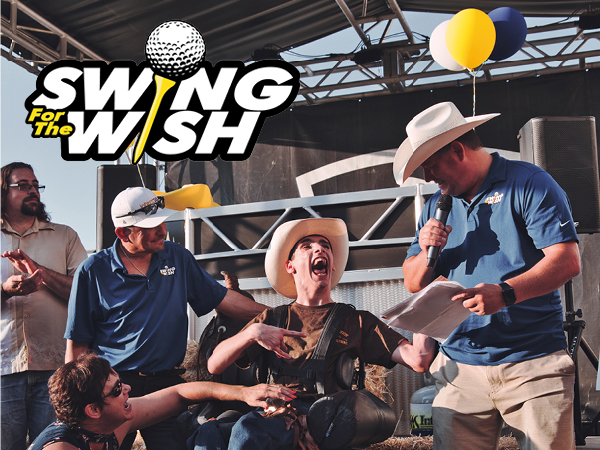 On behalf of our entire Swing for the Wish committee and the Make-A-Wish Foundation, we would like to thank those who attended, sponsored and donated to the 2021 Swing for the Wish. This event would not be possible without the support and compassion from our friends, families, employees, colleagues and peers.
With your generous contributions, Swing for the Wish was able to raise $57,000 this year, the most we have raised in the history of this event. We are so proud and honored to have reached this goal and would like to sincerely thank each and every one of you who made this achievement possible.
The money raised from this year's event will grant Jacob, our 2021 Adopted Wish Child, his grand wish of taking his family to a Dude Ranch and becoming a real life cowboy.
Jacob was diagnosed with Cerebral Palsy at 15 months old and began having seizures at just seven years old. His family feels fortunate that his seizures are now controlled by medications, and Jacob has been symptom free for four years. Although he is coping well with his critical illness, Jacob struggles with sitting up and walking without assistance. Jacob's resilience truly shines as he doesn't let his physical limitations stop him from swimming laps in the pool and enjoying his time as a member of the local baseball team!
We are grateful each year to be able to host this event and grant the wishes of these ever so deserving children. Thank you again for your continued support and we look forward to seeing you next year!